Day Trip To Chand Baori And Bhangarh Fort
Tour Plan- One Day Tour
Chand Baori And Bhangarh Fort
Overthrow your flinch and visit the most ghostly places in India. We are offering you the best Bhangarh Chand Baori Tour where you can explore both the places on a single day. Chand Baori is situated in the district of Dausa, Rajasthan. Bhangarh is a well-known famous place which is situated in Alwar. Chandbaori is famous for its famed geometrical pattern. Bhangarh is all a mystery where a whole village got deserted. It is quite good if you will plan this trip with your family and friends where you can explore many more places.
Bhangarh Chand Baori tour package will start from Jaipur then will move towards Bhangarh and Chand Baori tourist places and then drop location will be at Jaipur. Rajasthan Taxi Rental Also Offer Custom Tour Package for Abhaneri stepwell Chand Baori and Bangargh.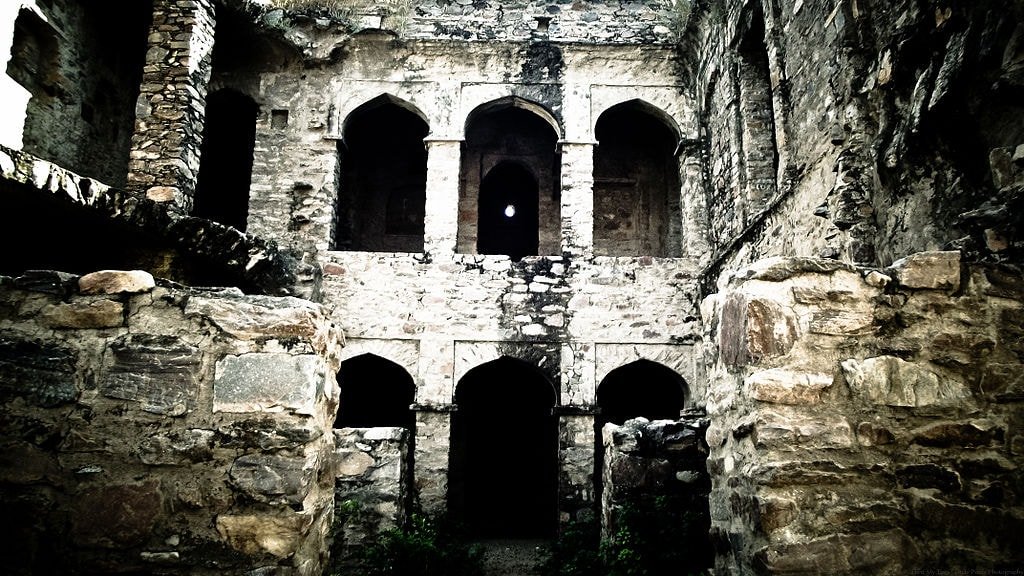 ITINERARY DETAIL
Day 1 Tour start from Jaipur:
The full-day tour offered will rock anyone's world. The Bhangard Abhaneri tour from Jaipur is convenient because of the air-conditioned rental car available for the guests. And the rental company takes care of the tour requirements so there is no hassle for the tourists. Knowledgeable history experts guide the visitors in exploring the magnificent places of Bhangarh and Abhaneri.
One day tour inclusions :
Pick up and drop off at a Jaipur hotel
Private car transportation
Inclusive of taxes, fees, and holding charges
Bottled water
Private tour guide
Pick up and drop off at the hotel
Exclusions in the package
Entrance and camera fees
All items not in the inclusions
Things to consider:
Confirmation of the tour will be confirmed during the booking
Pregnant women are advised not to take part of the tour
There is walking involved in the tour. Tourists are advised to wear shoes that are comfortable for walking.
There are four prominent haunted places that tourists go to for the priceless experience of being near the uncharted territory of the non-living.
Bhangard – recognized as the most haunted place in all of India. In this haunted town, the guests are not allowed to visit before the sun rises and after the sun sets. 
 
Kuldhara – this ghost town is completely deserted, and paranormal investigators reported unusual paranormal activities like handprints on the car, whispers, shadows, temperature change, and strange voices.
 
Chand Baori – acknowledged as the world's deepest stepwell, and is haunted. Locals believe that this well was built by a ghost in just one night. It is a tremendous piece of architecture in the village of Abhaneri, Rajasthan, and is rumored to have a resident djinn.  Chand Baori at Abhaneri– Most Photogenic Stepwell of India where tourists love to visit.
 
Sudhabay – acclaimed as the area for exorcism, this region actually does not have ghosts, but rather this location is the moderator of the yearly Ghost Fair. There is a well here that is treated as holy.
No matter what holiday package is chosen, it is significant that the vacation is fully enjoyed. May it be with loved ones or alone, it is imperative that vacationers will find it in themselves to explore new things, try new adventures, and simply have fun. And in India, with the holiday packages at affordable prices, life can be entertaining.